There are a lot of steps to go through in order to decide what vehicle to buy, from where, and why. Following a car buying guide will help with making decisions, and it's all about what you know about yourself. Your lifestyle, price range, tech-savvy abilities, and the purpose of you drive can all help you decide what to get. Take a few tips from us to help you make the right choice.
Car Buying Guide: What to Know
1. Know your price range. Going to a dealership and just test driving any car can lead to a lot of disappointments if it turns out to be out of your price range, or worse, you may not even know that it is out of your price range and get a loan that you can't afford.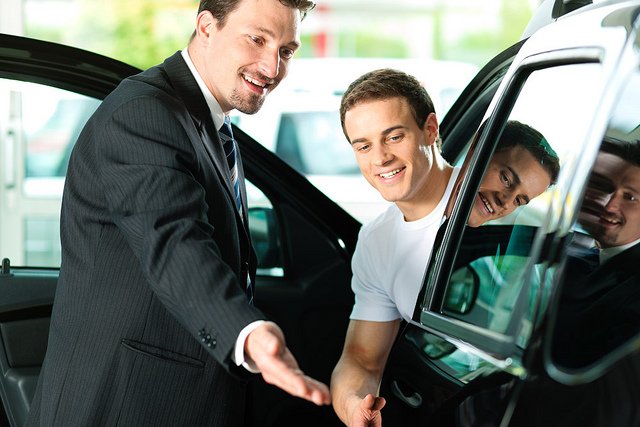 2. Know your lifestyle. With the wide variety of choices on dealer lots like Corwin Toyota, you may not be managing your time wisely by looking at a car that doesn't suit you. For instance, if you are the coach of a little league baseball team: equipment will need to be hauled, and kids may need rides home. A bigger vehicle, like an SUV or minivan would help with that. If your lifestyle includes just going back and forth to work and the grocery store, you may want a small car or hybrid for a quick get-around.
3. Know your comfort. Does the driver seat need to adjust back and forth and up and down? Does it need to be leather or cloth? Does it need a lot of support or feel like a cloud? These are the important questions when it comes to comfort. Don't sell yourself short on these either. A four hour trip could feel like 10 if you are never comfortable.
4. Know your technology. There is nothing wrong with being technologically impaired, and if that's the case, then a simple AM/FM/CD stereo system will probably do just fine. But there are many other options. USB inputs and Bluetooth® connectivity allow drivers and passengers to play exactly what music they want. A navigation system can prevent being lost. Rearview cameras and sensors can help when backing up. Digital touch screen displays offer quick and easily viewable features.
5. Know your passengers. Whether it is dogs, kids, or just the groceries, make sure you know who or what may be coming along for a ride. Certain fabrics can help for easy cleanup, and larger vehicles offer more spacious rides. Cargo room helps to carry loads. Remember to plan ahead for your passengers.
6. Know where to go. This is probably one of the most difficult parts of purchasing a new car. Where is the most trusted place to purchase a vehicle? Can I trust these reviews I see online? How do I know if I am getting the best deal? Well, there is a simple way to answer that: (Dealership).
At Corwin Toyota you will find the greatest prices, well-educated and experienced sales associates, and friendly environment. Our goal is to get you in the right vehicle for a great deal whether that is a new or used car, truck or SUV, if you have a trade-in, lease, or first time buyer. So now that you know what to look for in your next vehicle come see us at the dealership and get your next ride!