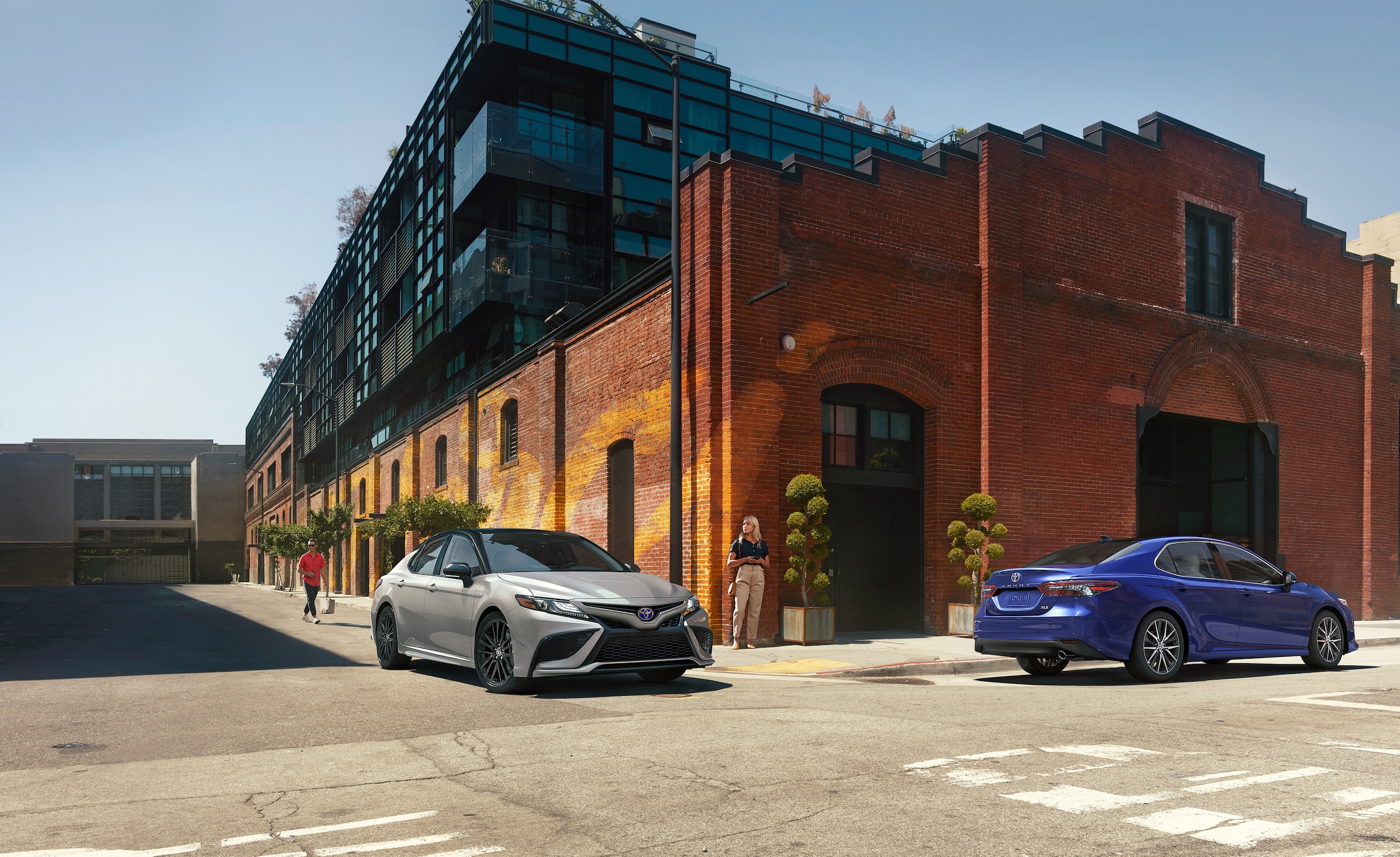 The Toyota lineup covers all of the vehicle classes that car shoppers are considering, and it has great options in each of those. Those options include many new Toyota sedans in Fargo, which we're happy to provide because we know how popular they are! There are currently three Toyota sedans to consider and a variety of powertrain options and trim levels to go with them. If you're looking for a new car, read below about all that the Toyota sedan lineup and what it has in store for you!
What to Expect from New Toyota Sedans for Sale
The Toyota sedan lineup provides the qualities that drivers expect from this brand. You'll get terrific value from any new sedan here, and these cars are sure to last, which provides long-term value. These models focus on efficiency, but you'll enjoy smooth handling and easy acceleration from each of them. We even have all-wheel drive sedans for sale near West Fargo, so your winter commute doesn't cause stress. Those wanting value from a practical sedan will love the Toyota options at our dealership, and we highlight the options for you.
New Toyota Corolla Near Moorhead
We'll go in order of size for these new Toyota sedans, which means starting with the 2021 Toyota Corolla near Grand Forks. This compact sedan is a joy to drive thanks to the dimensions, handling, and impressive utility for this class. The new Toyota Corolla offers a ton of value, too, which comes from the affordable pricing and the many standard features, from Apple CarPlay to Toyota Safety Sense 2.0.
2021 Toyota Camry for Sale
If you think that the mid-size sedan class is more your style, you've surely considered the 2021 Toyota Camry. The new Camry comes with all sorts of driver-focused features, such as heated seats and a panoramic moonroof. This mid-size sedan is efficient, but we also have Toyota Camry V6 options if you want more power from your next car. There's a reason why the Toyota Camry has been so popular for so long, so come see it for yourself!
New Toyota Avalon
We round out the Toyota lineup with a full-size sedan that pampers passengers with cutting-edge features, exceptional engineering, and style to stand out. The 2021 Toyota Avalon in Fargo offers power from a V6 engine and a comfortable ride thanks to the platform design. There's a lot of space for five passengers, and this sedan has a large trunk space for outdoor gear or golf clubs. It even comes standard with a Blind Spot Monitor and offers aspects, like all-wheel drive and real wood trim, that you won't find in every sedan on the market.
Find Toyota Hybrids for These Popular Sedans!
We have hybrid options for each of these Toyota sedans, so if you want a green car, we have some terrific options for you. The Toyota Corolla Hybrid is ultra-efficient and an even better value. You can find a premium hybrid sedan with the Toyota Avalon Hybrid, or sit somewhere in the middle with a new Toyota Camry Hybrid for sale! When you want more efficiency and value during your trips, a new Toyota hybrid sedan is an easy way of enjoying that.
Contact Our Fargo Toyota Dealer Today!
So, we have a ton of options for car shoppers looking for a reliable new sedan. We hope that this Toyota sedan overview helped you learn about the options and find the right fit among our new inventory. Of course, we have other new Toyota cars for sale, so let us know if you need help comparing those or the finance process!