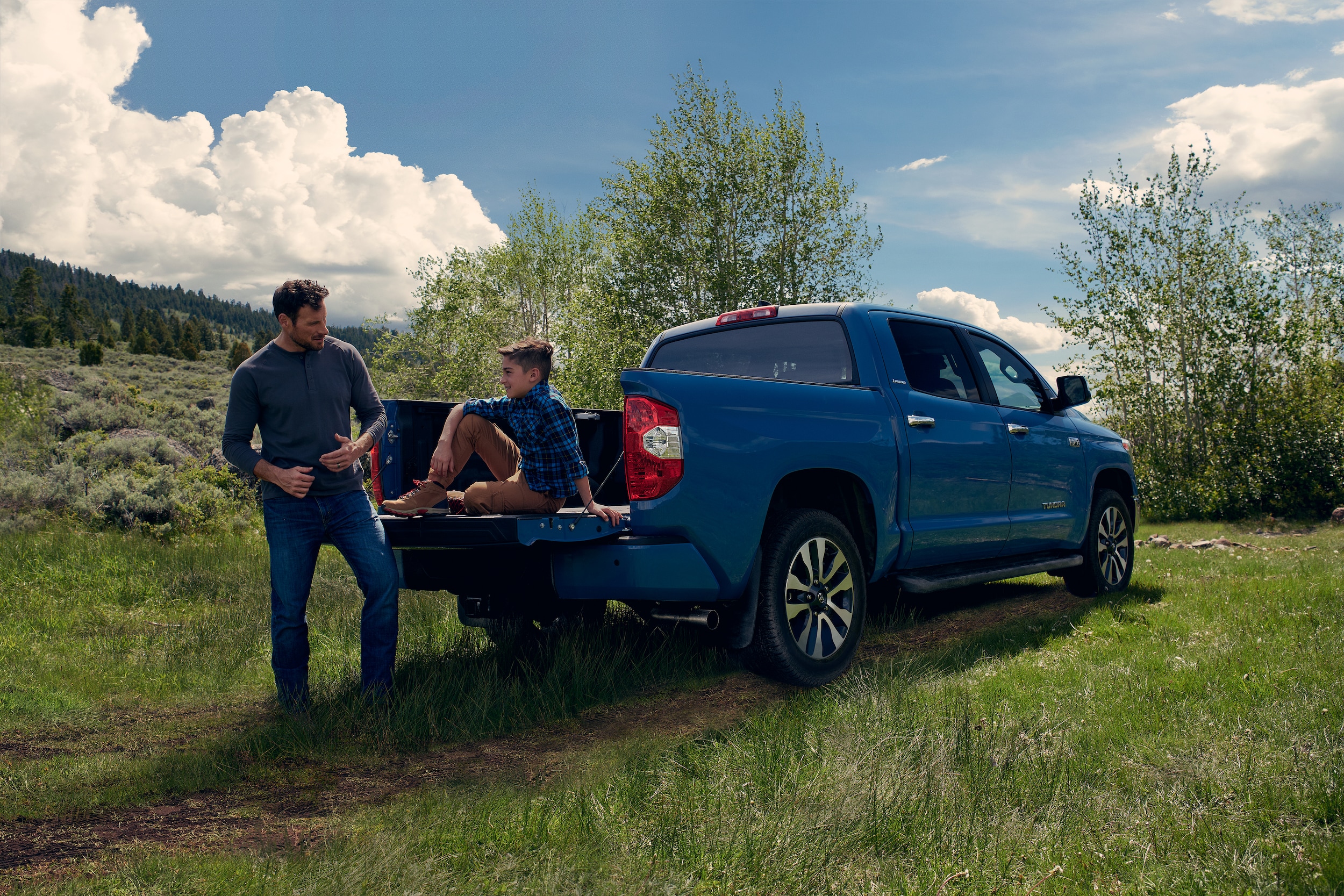 Our Toyota dealership is here for car shoppers as they search for their next vehicle, and that continues beyond deciding between cars, trucks, and SUVs. Our Toyota finance center has experts that can help you choose between buying or leasing your next model, which is a question that many car shoppers struggle with. Either way, you enjoy a new Toyota model, but read on to find out whether leasing or buying your next car is the right choice!
Benefits of Buying a Toyota from Us
Buying cars has long been the more popular of the two auto finance options, and there are many benefits to buying a new Toyota near Moorhead.
Long-Term Investment
Toyota is one of the most reliable car brands out there, so our models are a great investment. Buying your car requires more money upfront, but once you pay off the car, you'll find that you have more money to put elsewhere. Toyota models keep their value, too, so selling your car or trading it in can help you get more value from it.
Have a Car That's Yours
When you buy your car, you can do with it as you please. You can modify it with window tints, lifts, or bumper stickers, and you can drive it as much as you want. Leasing comes with mileage limits and can have wear and tear fees if you don't care for your car.
Flexible Ways to Finance
Leasing is surely the more flexible of your finance options, but we still offer a range of ways to secure a car loan. You can adjust your financing based on the length of the loan, your down payment, and the interest rate available to you.
Why Leasing a New Toyota May Work Better for You
Car loans have long been more popular, but we've started to see more drivers leasing their cars. The short-term value and flexibility of leasing are hard to pass up, and we run many new Toyota lease specials near West Fargo.
Flexibility
Leasing is not as definite as buying, which is what draws many drivers to this finance option. There's a set length for your lease agreement, and you'll have different options once it ends, from buying the leased vehicle to returning it. You can always upgrade to a new vehicle every few years, too.
Short-Term Savings
Lease payments are often more affordable than your monthly payments on the same model, so this can help those working on a budget. The affordability of leasing can also help you drive a higher trim level, which provides more features and a better driving experience.
Zero-Down Toyota Leases
The down payment for a car loan can often stop drivers that don't have much saved, but we have zero-down leases that are perfect for those starting a new job or that just graduated. If you don't want to empty your savings, a lease may suit you better.
Is Buying or Leasing Better for You?
So, which auto finance route should you take? Well, if you want short-term affordability and the option to upgrade to a newer model every few years, leasing is a great option. Leasing can also help you build credit for better car loan rates, and you can always buy the model if you enjoyed it. If you want a car that's yours or want to modify your truck, then buying may suit you better, especially if you're looking at your vehicle as an investment.
Contact Our Toyota Finance Center Near Grand Forks for More Help
If you have questions about the differences between buying or leasing, contact our auto finance center with any questions you have. We won't pressure you into making a decision and will always do what's in your best interest, so let us know how we can help!