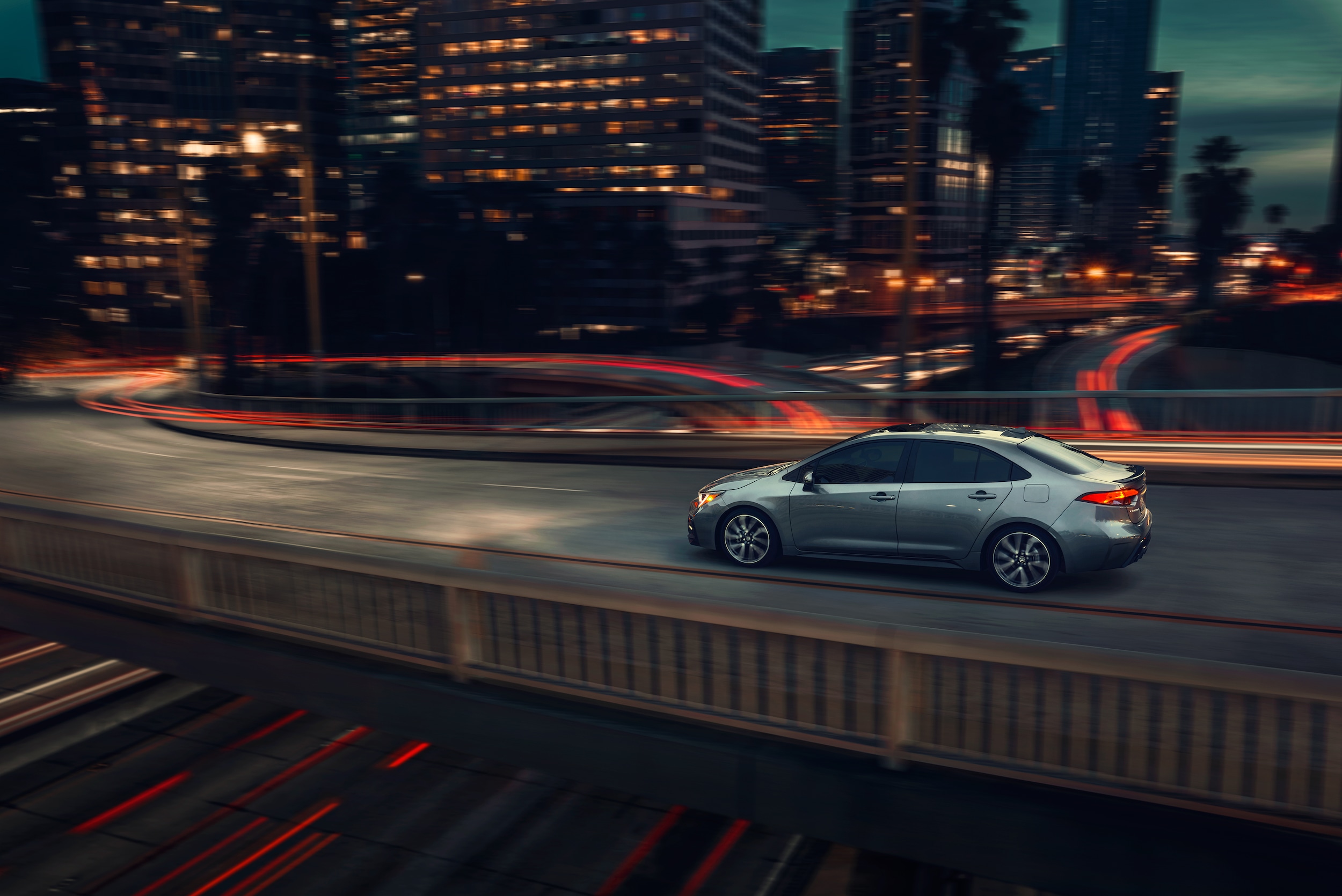 All sorts of car shoppers find their next vehicle at Corwin Toyota of Fargo, and we take great pride in that. We provide both new and used vehicles at our dealership, and if you're looking for the latter, you'll enjoy many makes, models, and body styles to consider. Those drivers wanting affordability above all else will find it among our used cars in Fargo, which range from Toyota sedans to sports cars to Subaru hatchbacks. Read more about our used sedans and other cars below!
Benefits of Buying a Used Car for Sale Near Grand Forks
Our used car inventory provides many wonderful options to consider, and this diversity can help those car shoppers that aren't particular to a certain brand or aren't sure what they want from their vehicle. It's easy to save when buying one of our used vehicles, especially a sedan, coupe, or hatchback because these are often the most affordable body styles. Plus, buying a used car means less in taxes and a vehicle that will keep its value for the long run.
Find the Right Pre-Owned Toyota Sedan
As a Toyota dealer near Moorhead, many of the used cars on our lot are from this brand. We see bargain used compact sedans and smart hybrid deals, and we have recent model years and low-mileage used cars, too. You can also search through our certified pre-owned Toyota models if you want factory-backed warranties and other benefits that used cars normally don't provide! Below, we highlight some Toyota models you're likely to find.
Used Toyota Corolla
The Toyota Corolla is a brilliant compact sedan. It matches efficient engines with a sleek style and functional cabin, not to mention smart features and safety technologies. Buying a used Corolla is great for your budget, and it's a great car for first-time drivers, too!
Used Toyota Camry for Sale
Some drivers prefer the power and additional cabin space of the mid-size sedan class, which the Toyota Camry has dominated for years. A used Camry offers the value you want in one of the longest-lasting sedans out there, and it does so with smooth driving dynamics and plenty of power.
Used Toyota Prius Deals Near Moorhead
The Toyota Prius kicked off the hybrid car trend, and it continues to excite as a hatchback that provides exceptional long-term value. If you want a used hybrid car, look for a used Prius!
Other Makes and Models in Our Used Car Inventory
Our used Toyota cars are incredibly popular, but they're far from all that you'll find among our used inventory. We have many other fan-favorite car brands, so we're sure that one of our deals has just what you want a price you love!
Used Honda Cars
Honda is one of the main competitors of Toyota, which is why we're happy to provide many used Honda sedans and hatchbacks. A used Honda Civic or a used Honda Accord is a smart investment because these models are sure to hold their value.
Used Chevy Sedans Near West Fargo
Chevy is another car brand that drivers trust, and we enjoy having used Chevy cars for sale. There are value-packed hatchbacks, stylish sedans, and even used sports cars from the brand, so this selection can help you narrow down your search for a used car!
Pre-Owned Luxury Sedans for Sale
Many drivers have always wanted a luxury sedan, and we're happy to provide budget-friendly luxury sedans for you. We have used luxury sedans from brands such as Cadillac, Mercedes-Benz, and Lexus, and those options often include used all-wheel drive sedans, which you can trust all year!
Contact Our Fargo Used Car Dealer to Learn More
If you have questions about reasons to buy a used car, our inventory, or anything else to do with our dealership, feel free to call. We can chat with you about your options and connect you with our used car financing experts, or you can stop by to see our offers in person!